While there is much to do all around Nosara, you can also enjoy your days at the house relaxing and enjoying the view.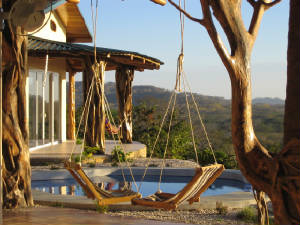 chairs for chillin'

Helping to take care of you on your adventure are Felix and Laura. They live in the cottage at the bottom of the property. Neither of them can speak much English, but they are educated and kind and conscientious; and VERY good at charades! Please let either of them or the folks at Harbor Reef know if something has broken down or isn't up to your satisfaction.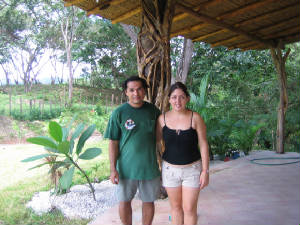 our past caretakers - new picture of Ramon and Magali soon!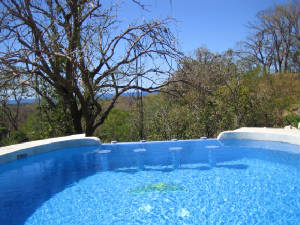 and splashing in the pool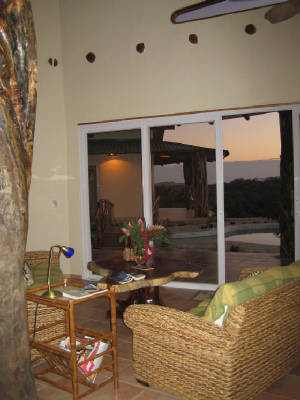 the living room
In the main house there is one master bedroom with a gorgeous hand-made bed. There is also a loft bedroom up a rustic staircase with one king and one single bed. All of the beds in the main house have mosquito netting - along with the air conditioning. While there are very few bugs when the doors are closed, I have found that mosquito netting works better than nagging.
the beautiful and unique main bath
From the great room you can look out over the pool and the bridge to the second suite, even if you don't open the huge sliding glass doors. One idiosyncrasy: each door has its own different key. We recommend separating the keychain and leaving each key in the inside lock. Easy to lock and leave in the door - as well as easy to open when needed. Take one key for each house when you leave to go out.
This bedroom was designed with an eye for the maxium view. Large panoramic windows ensure waking to an incredible and unobstructed vista.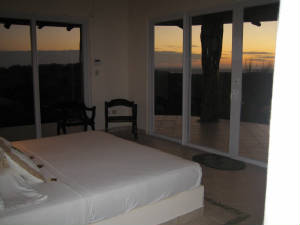 suite with a sweet view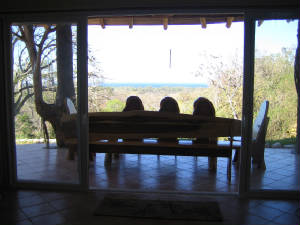 dining al fresco
A beautiful and rustic dining table sits just outside the great room with a large bench and enough seats for everyone - and a Pacific sunset view.

second master suite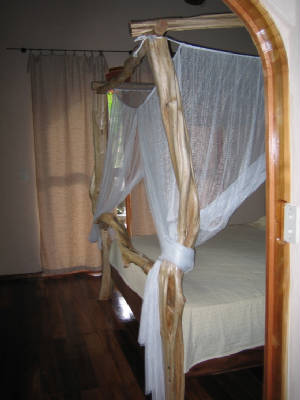 hopefully you will love all the rustic touches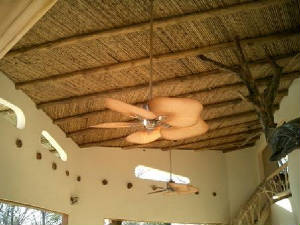 Never a good time to talk about this, so here goes...all toilets in Nosara are on septic systems. And not very good ones, I might add. PLEASE PUT NOTHING YOU DIDN'T EAT DOWN THE TOILETS. I know it's gross, but nice trash receptacles sit beside both toilets. The management and I thank you profusely in advance!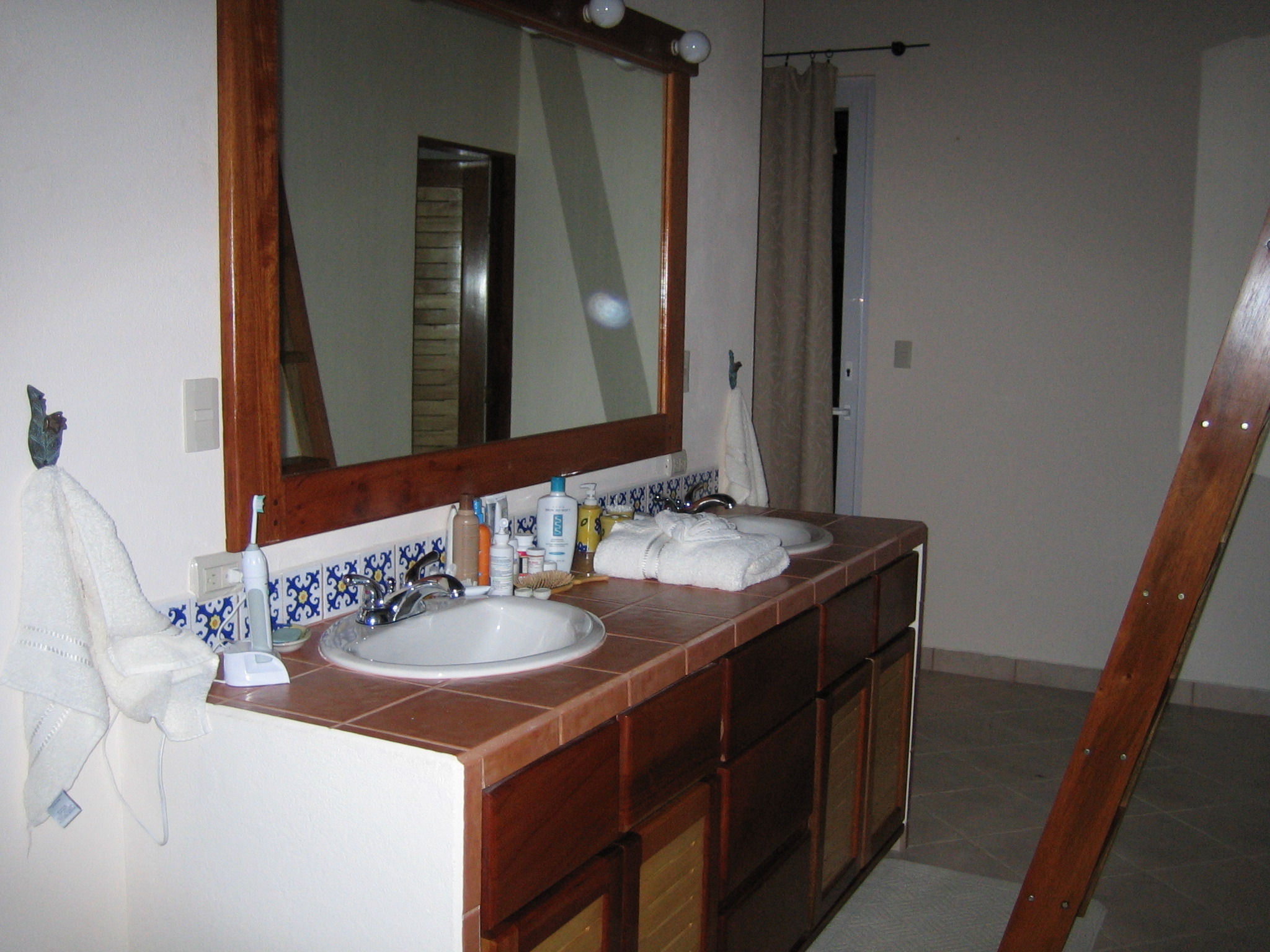 second master bath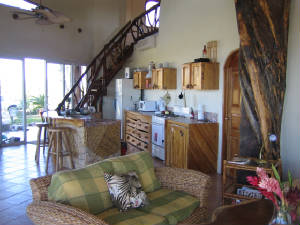 fully equiped kitchen and bedroom up the stairs